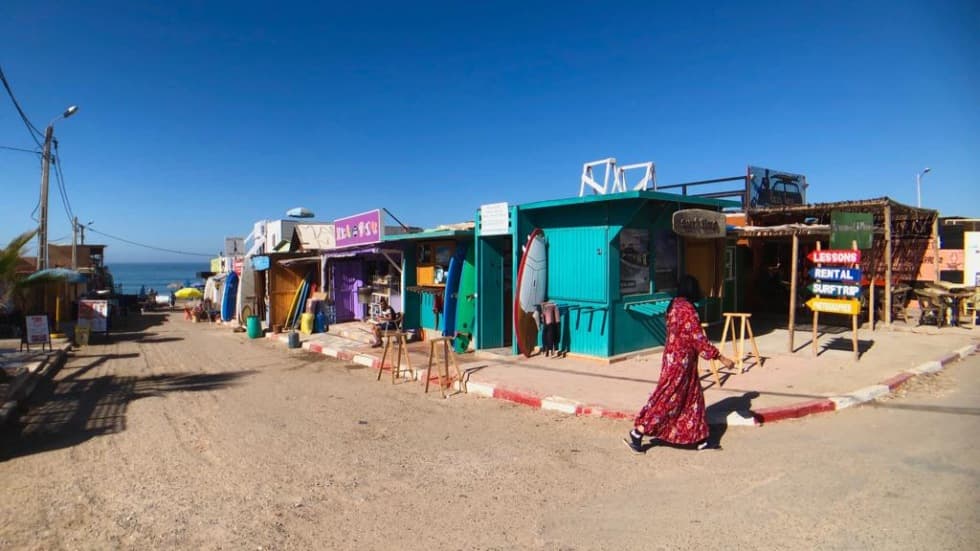 What to do while you are not in the water.
SURFSKATE
It is a "have to" in our surf house to offer you surfskates SLIDE to rent. There is high quality asphalt in the whole village to enjoy your ride. Plus the road down to the shop is a hill.
BIKE
The scenery around is perfect for bike trips which we can also rent you. Rides to argan gardens , which are around our house, are made for making nice memories.
RUNNING
Our village is situated between cliffs and there is no other town for many kilometres. So you can choose cross country or asphalt roads for your run.
YOGA
You can do yoga on the rooftop terrace of our house or on the beach. Yogis are our frequent guests so you can practice with them.
FISHING
You don't need any permission for fishing in Morocco, we will happilly rent you the equipment.
CLIMBING AND THE CLIMBING WALL
You can try your climbing skills on the local cliffs and rocks. Plus one side of our house is called "road to heaven" which is covered with 40 stones and is 10 metres high. Can you break our record?
EXCURSIONS
Explore the beauty of the local nature and towns around us, ESSAOUIRA, PARADISE VALLEY, MARAKECH, local markets and lot of other things.