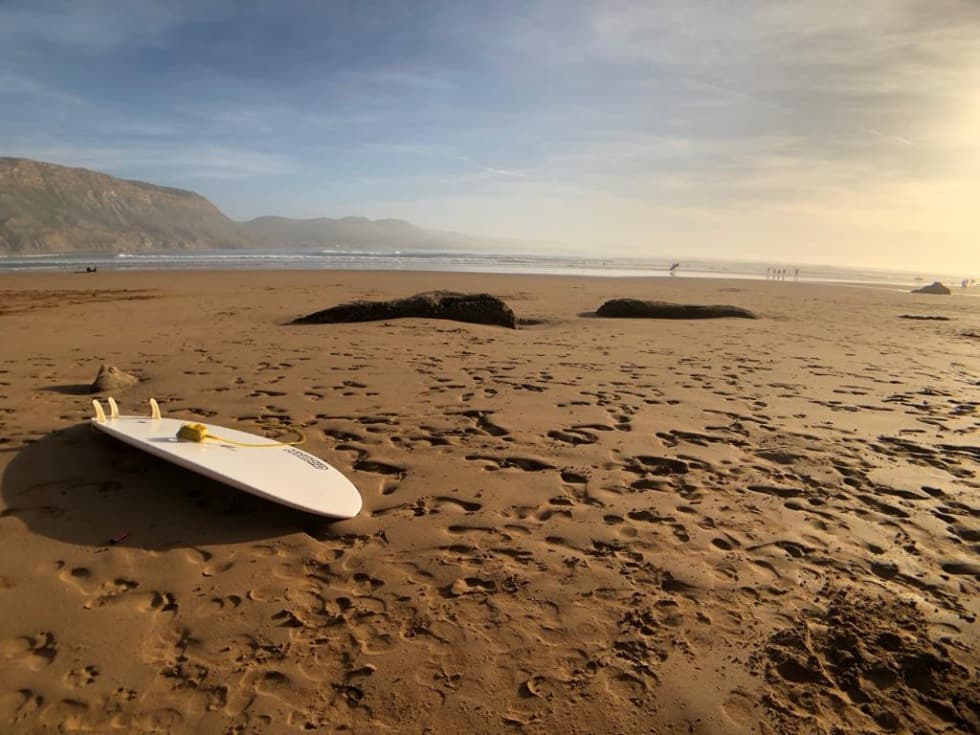 SURFCAMPS MOROCCO SEASSON 2023/24
mamaafrica.surf
september
Balance yoga with Ewe
27.8.-3.9.2023 nebo 3.9.-10.9.2023
its running 14 days, with possibility to join any date you want in this period.
registration on website balanceyoga.cz
october
Surfcamp by Surfkemp.sk
5.10.-12.10.2023
registration na Surfkemp.sk or email: CREW@SURFKEMP.SK
WORLDEE surfing africa III
19.10.-26.10.2023
registration and more info on WORLDEE.COM
november
Yoga a Surf with Karolina Macek
19.11.-26.11.2023
registration is coming soon or email us for more info to info@mamaafrica.surf
december
LAYNO surfcamp
13.12.-20.12.2023
registration and more info soon on website LAYNOTOUR.CZ
Surf camps are either 7 or 14 days long. It does not matter if you are a beginner or an advanced surfer, we have a professional attitude and plenty to do for everybody. We are focused on intensive surf instruction and our 7-day long surf camp includes 4 days of surfing 1,5 hours per day (12 hours all together) with an instructor and all equipment. The 14-day long camp includes 8 days of training (total 24 hours). We offer individual training for advanced surfers. All campers can use surfskates SLIDE which can help you to improve your skills. Our house is just 200 metres from the beach so you don't have to travel anywhere. Beside surfing you can also enjoy trips of your choice, local cuisine and a lot more.
We also offer a 10 day option for those who think 7 days is not enough and 14 too many or we can arrange your own plan, the price will be changed according to this plan.
Do you have kids or younger siblings?
Take them with you. We offer discounts of 30% on surf camps for kids and teens from 6 to 14 years old. Kids under 6 can stay for free and we will provide an additional bed - it is only available in twin room and needs to be arranged in advance. Please check the contact form.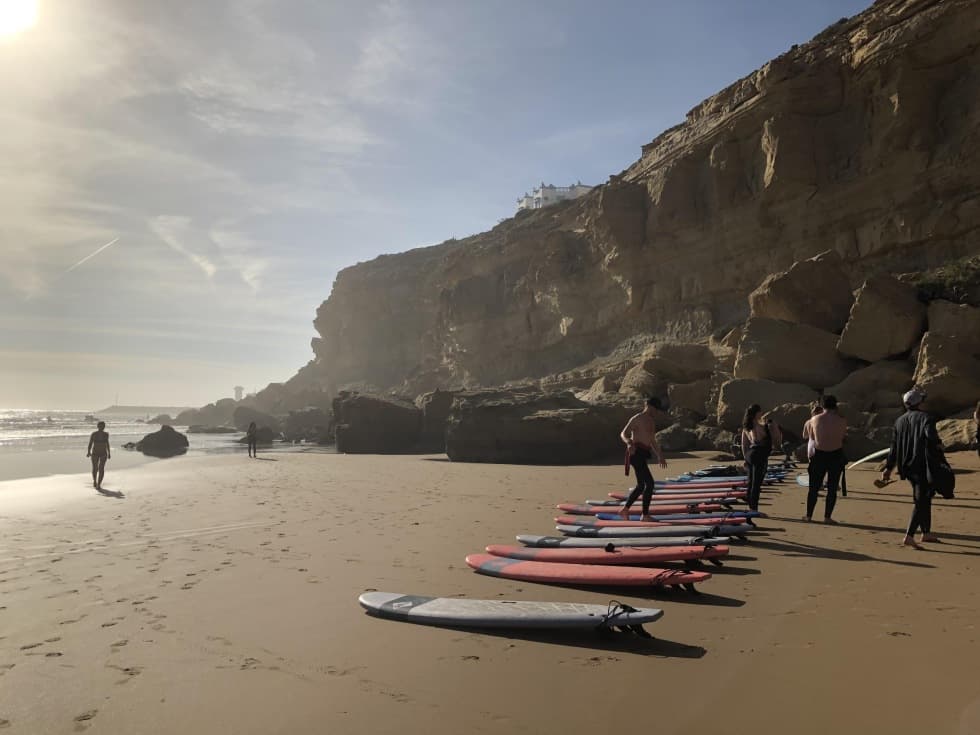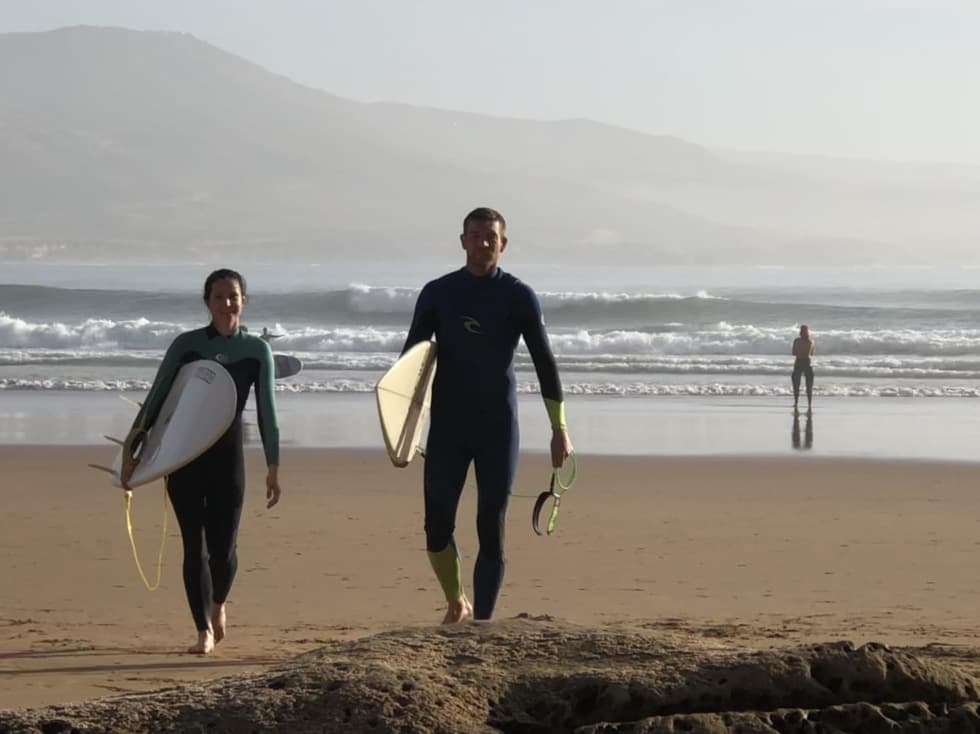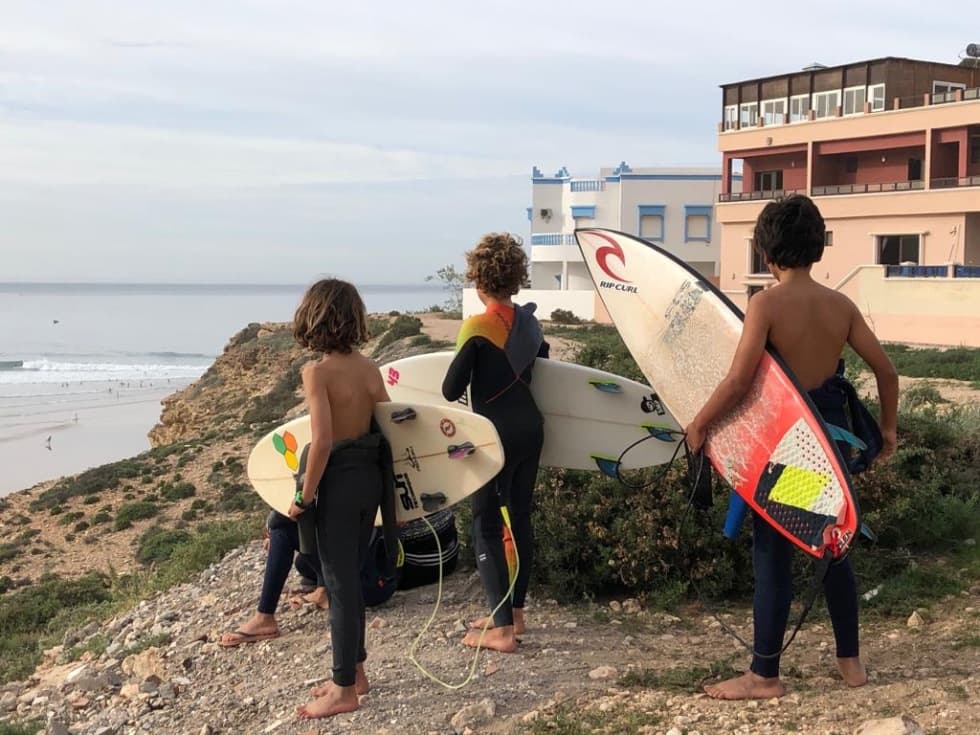 We have two surf spots with four point breaks in our village. Surf spot La Catedrall is situated on the west and makes nonstop waves no matter what season, you can find here three point breaks - left and right as well, mainly with a sandy floor, the left one is heading over the reef but it is not sharp and is great when there is enough water. There is another spot called Pointe d´Imessouane with a sandy floor, where there is the longest right wave in Morocco. The wave is so long that you can walk back to the lineup :). It is actually the 6th longest wave on the planet. You don't even have to think about ebb and flow because the Atlantic is making waves nonstop. Both of these spots are a two minute walk from our house. You don't need any transport if you wanna catch a wave.
Our surf spots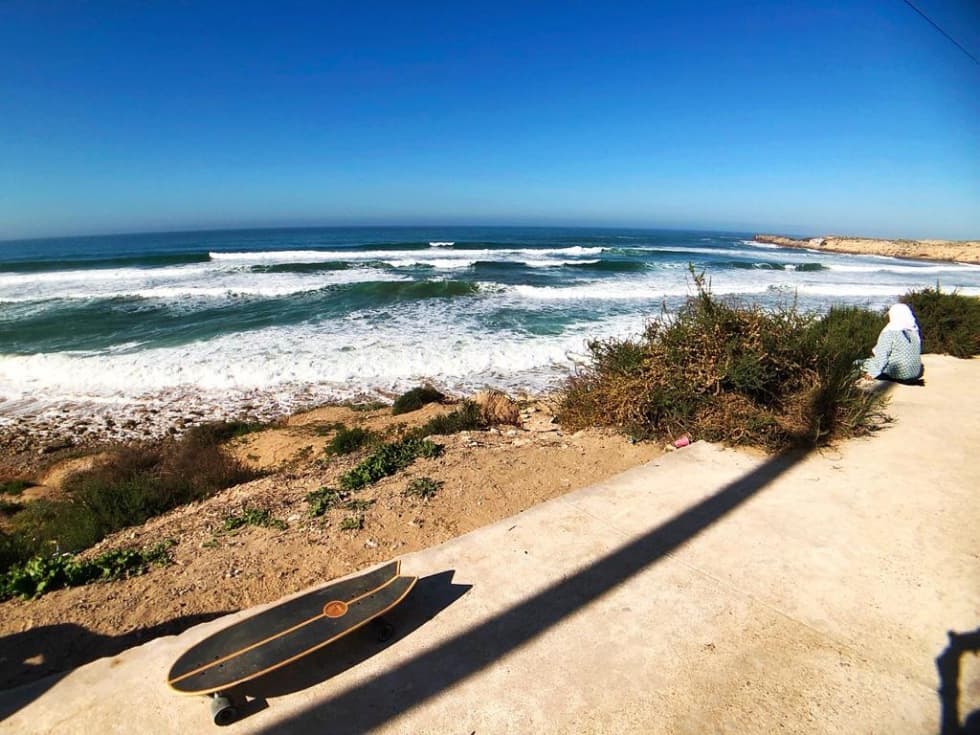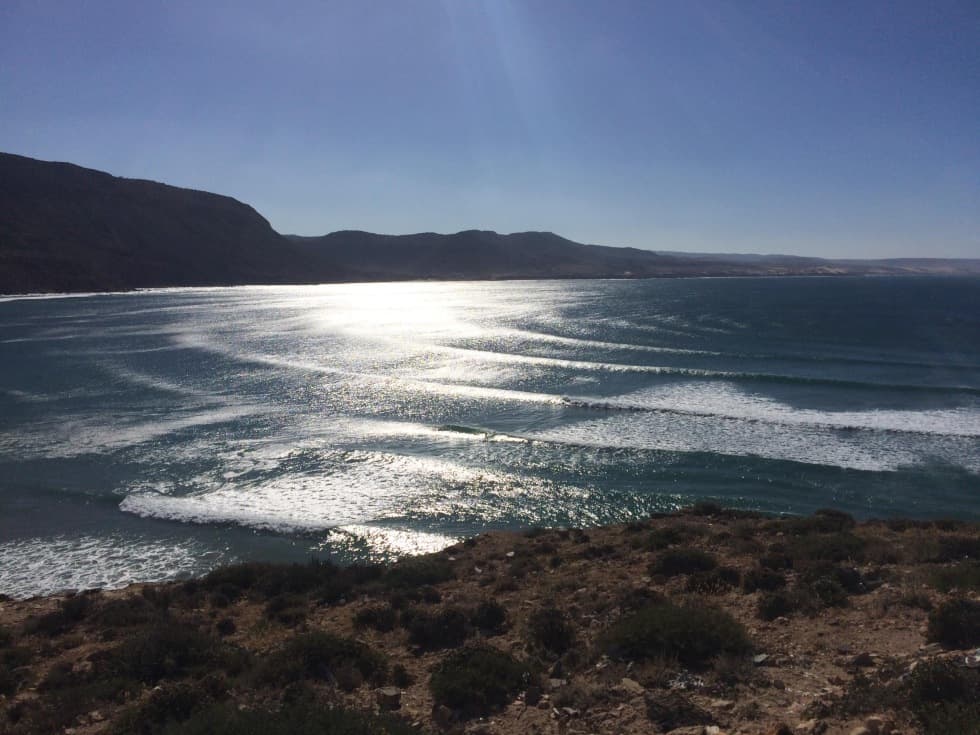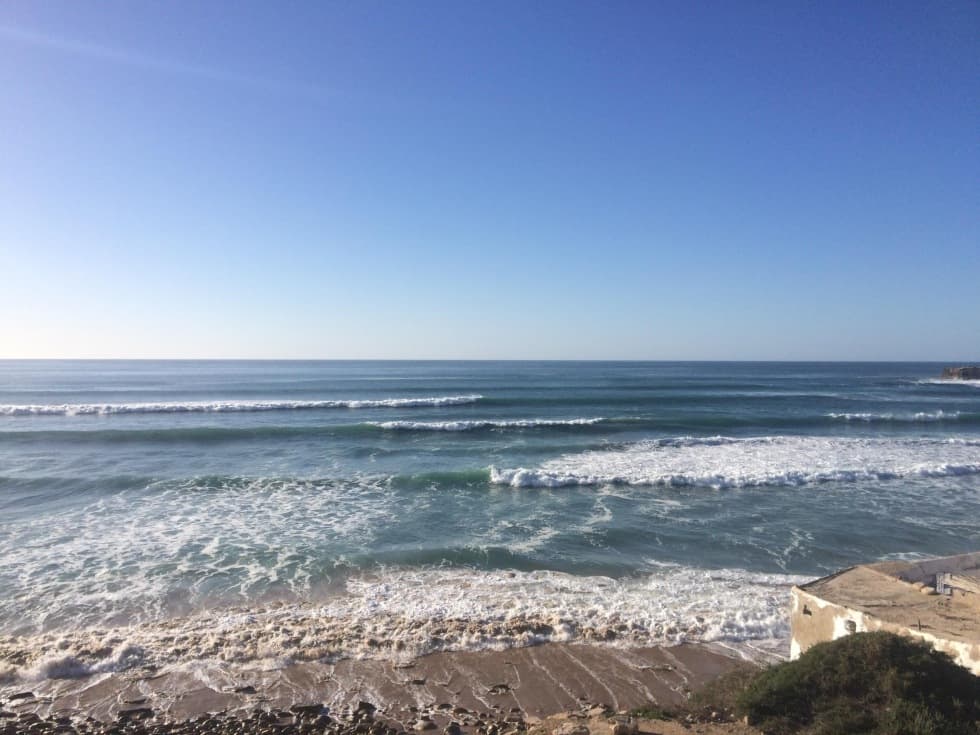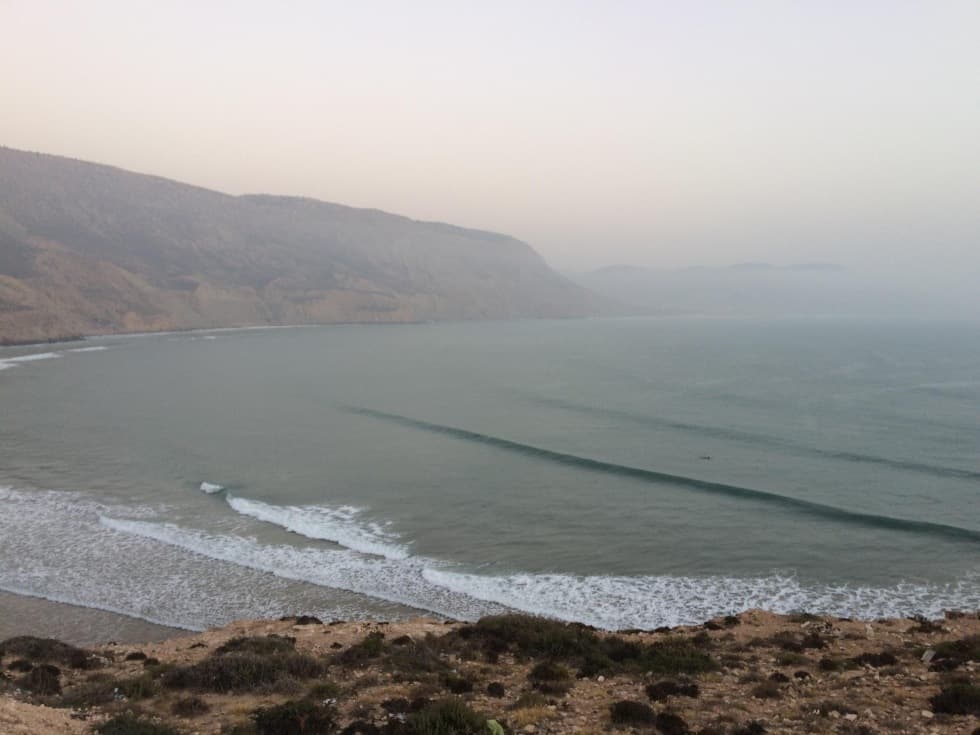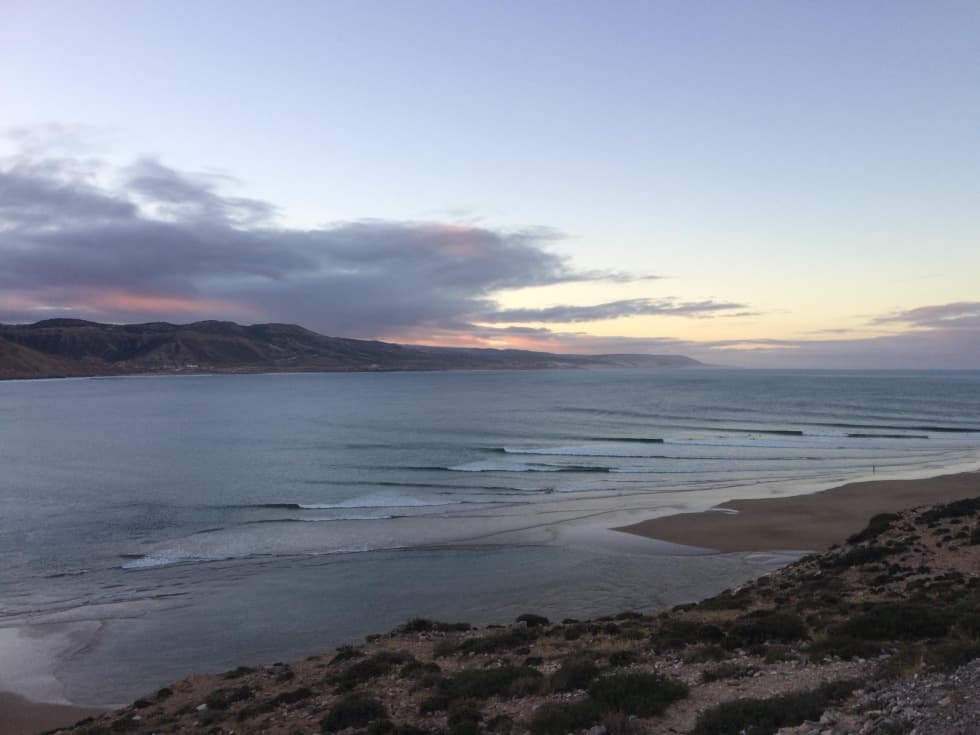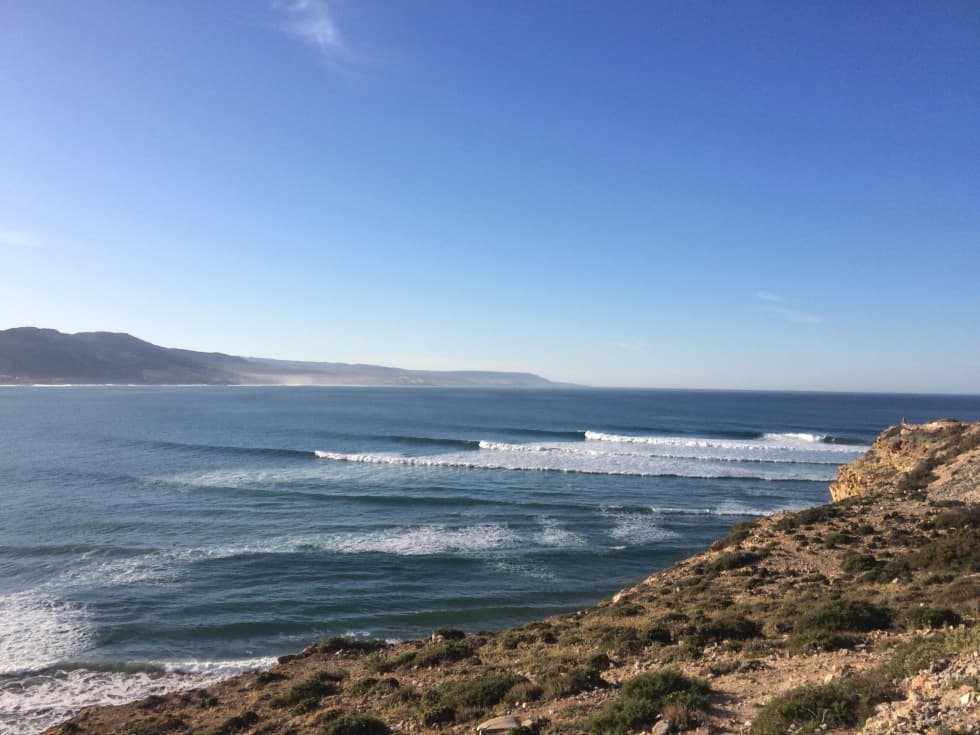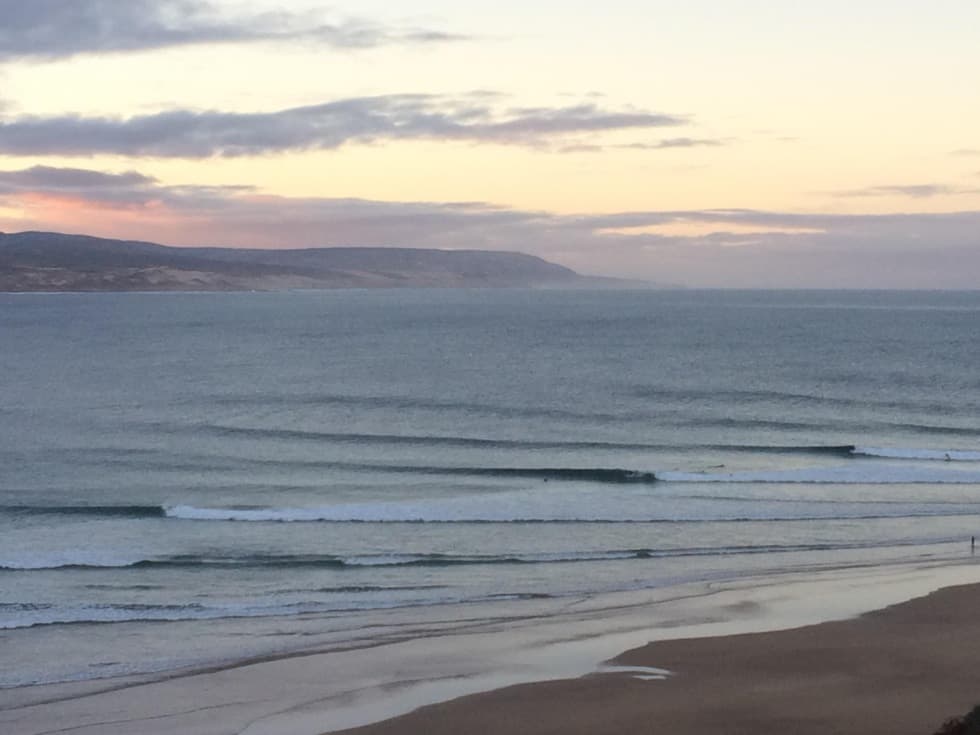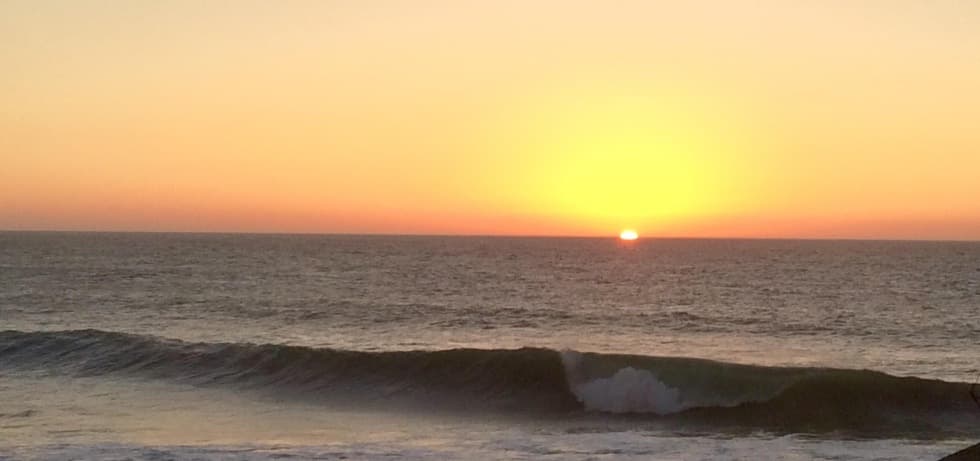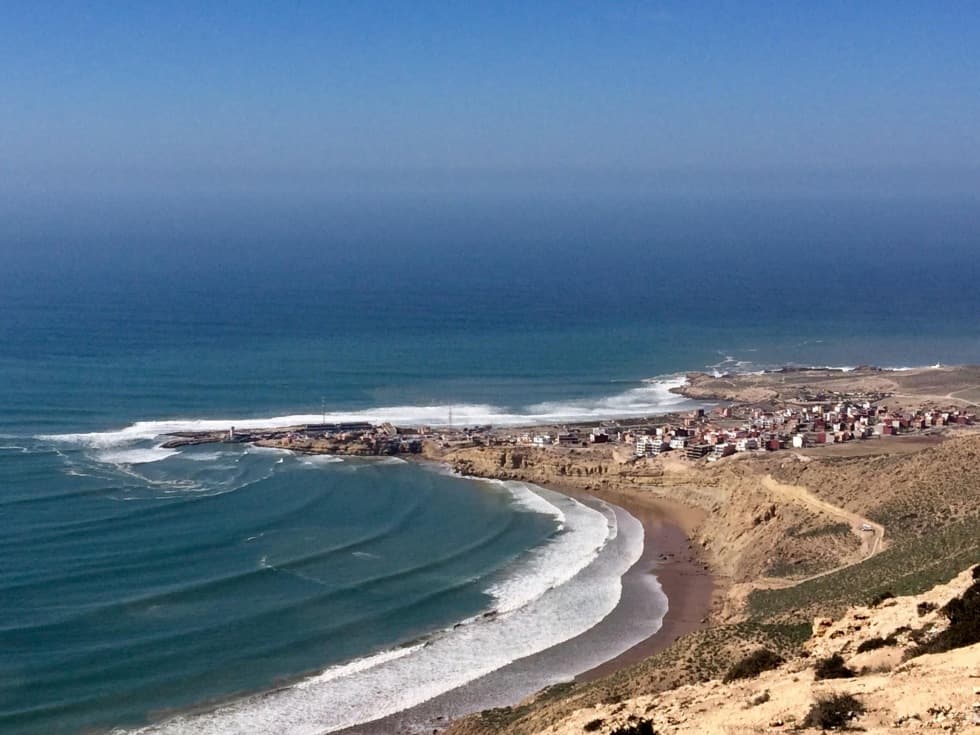 Flight tickets and flights
The best way to buy a flight ticket is via CONDOR, we highly recommend it not just because it is subsidiary firm of Lufthansa - Condor has the best prices from Leipzig to Agadir every Tuesday. You can buy tickets for about 100 EUR in advance. Condor has also flights from Munich. Service and luggage policy is great. There is also flights from Munich to Agadir with Easy Jet. We are 82 km far from Agadir.
If you want to fly from Prague, you must fly via Marrakesh with RYANAIR, flight tickets cost about 100 EUR-150 EUR, depends on the date. RYANAIR flies Thursdays and Sundays. RYANAIR also flies from Berlin. Marrakesh is 266 km far from us and ride takes about 3 hours with a taxi. People don't rush in Morocco and observe the regulations.
You can travel to Marrakesh from Vienna also with LAUDA motion, ticket costs about 120 EUR and flights are usually on Mondays, Thursdays or Saturdays.
Surf bags
CONDOR - 60 EUR one way, it is discounted sometimes for 30 EUR (bag max. 3 metres and 30 kg). There is no problem to put more surf boards into one bag.
RYANAIR - 55 EUR one way - 20 kg, it is possible to put more boards into a bag.
Transport from / to the airport
We can provide you a taxi if you need. There will be a taxi driver Said waiting for you at the airport and he will drive you safely to our house.
MARRAKECH is 266 km away and is about a 3 hour drive. People don't rush in Morocco and observe the regulations. The price for a taxi is 120 EUR. A taxi can take 4 - 6 people according to arrangement.
AGADIR is 82 km away and is about 1 hour drive. It is a coastal road and you can enjoy beautiful views. The price for a taxi from Agadir is 60 EUR. A taxi can take 4 - 6 people according to arrangement.
Buses - you can try public transport if you are feeling adventureous enough. Can be really fun, occasionally you can even meet a person carrying a diesel engine or shepparding four goats. You can travel from Marrakesh to us by combine transport - buses, taxies or hitching, and it takes about 6 hours if you are lucky and the price would be less than 20 EUR. If you choose to travel this way we will offer you discount on your package and we will be very curious to hear about your trip.
Insurance
Insurance is not included in the price but for Surf Camps its necessarily and we recommend you to have it. We can manage it for by our insurance partner UNIN insurance company.
Food and the water
We are drinking tap water here, we prefer that to water from plastic bottles. Nobody we know of has ever had a problem caused by the drinking water. We mainly cook vegetables, fish and seafood. There is a fish market in the village where are local fishermen selling their fish, everything is local, meat, vegetables and fruits are great quality. Great avocados and one kilo of tangerines for 10 cents.. It is not that easy to get cheese and salami, but it is not a problem for us to find it for your breakfast.
House equipment and neighbourhood
mamaafrica.surf offers you a fully equipped house. Every floor has fully equipped kitchen, a fridge and bathroom with a toillet. There is lounge sitting inside and out., a rooftop terrace with a wonderful view overlooking the ocean and sunsets. We have WIFI, a printer and a working space with a computer. The house is 200 metres far from Pointe d´Imessouane beach and 400 metres from spot La Cathedrale. The surf spot is two minutes far from the house.
Visas
Please always check the visa situation in your home country before travelling to Morocco.